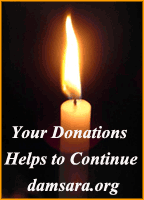 We are pleased to present the recordings from a new one day meditation program conducted at Koralawella, Moratuwa, Sri Lanka. This will be a new monthly series in English and would be conducted by Most Ven. U. Dhammajiva Maha Thero.
This replaces the previous program for the Youth conducted at the same venue. This new program in English is more intensive and focuses on dedicated practitioners, either Young or old. As such the new program was also attended by some dedicated Youth who had developed a regular practice as a result of the previous meditation program for the Youth.
Please click here to reach the web page of the recordings.