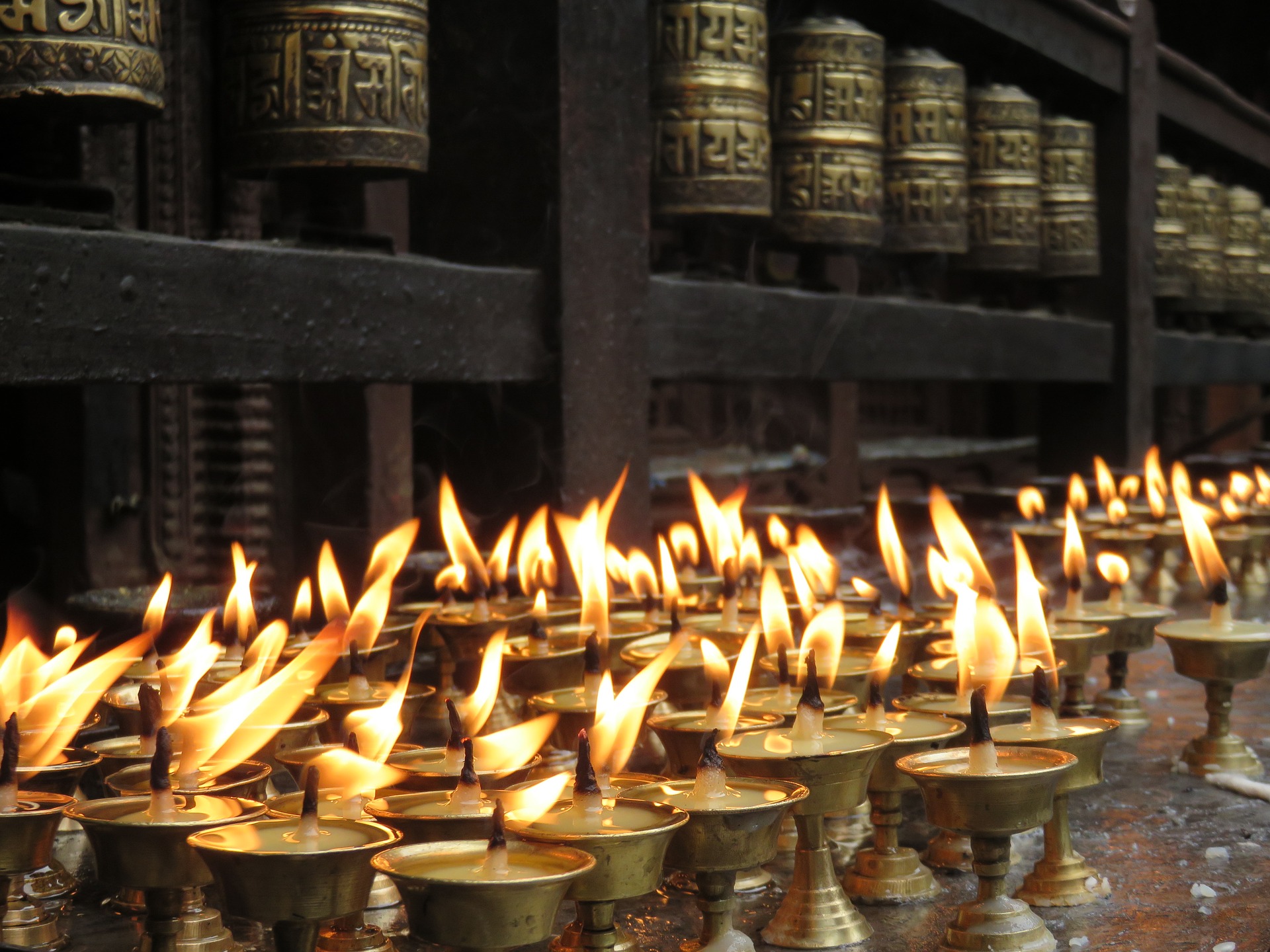 We are pleased to present Brief Dhamma Clips in English. Through this series we provide the common Buddhist listeners and the busy yogis with some very important yet brief Dhamma clips from the great community of Monks & Nuns. The focus is on the gradual development of the meditative path leading to Nibbana.
The latest Dhamma Clips are nos. 21 to 23 added on 29 October 2022.
To listen directly: Please left click on the link to listen directly. Once the link is clicked, you will be directed to a separate page containing the talk. You could then listen to the talk directly by clicking on the arrow mark.
To download: You could download the file by right clicking on the link and then selecting "save as " from the dropped down menu.
09 – Some will never reach the real maturity even with the passing of years_Most Ven. U. Dhammajiva Maha Thero
12. Correct posture and correct attitude towards patterns of Breathing_Ven. Panadure Chandaratana Thero_13-03-2019.
13. Easiest and the Best Method of Meditation for Novices_Ven. Panadure Chandaratana Thero_13-03-2019.

14.Modern research on Rebirth_Ven. Panadure Chandaratana Thero_20-03-2019.

 

                                                                                                                

Click here to reach the web page on

Case Studies on Reincarnation.
15.The importance of balancing the conventional reality with the elementary experience_Ven. Panadure Chandaratana Thero_20-03-2019
Developing Bojjhanga through Cittanupassana_Ven. Panadure Chandaratana Thero. (

Ven. Panadure Chandaratana Thero (Deputy Abbot of Mitirigala Nissaranavanaya Forest Monastery, Sri Lanka) explains the application of simple awareness and the development of that through different stages. The Thero explains as to how wisdom has to work at these levels. This advice is very useful to those Yogis who are advancing in their practice of Walking Meditation.

)
The Importance of Openheartedness in the Development of the Path of Dhamma_Ven. Panadure Chandaratana Thero.

(

In this 8 minutes long Clip, Ven. Panadure Chandaratana Thero answers a question raised by a Yogini.  The importance of openheartedness and the importance of identifying the arising of defilements in our own minds is explained clearly according to the development of Dhamma.)
Growing beyond our fondness of Grasping_Ven. Panadure Chandaratana Thero. 11 Minutes. (Ven. Thero explains the importance of growing beyond our constant fondness for grasping.  The practice of developing a skill for not working, even mentally and the importance of Mental seclusion is explained.)

How to be with others in Disagreeable situations_Ven. Panadure Chandaratana Thero.

(

The importance of developing space for other people is explained from a point of nun-

judgmental

awareness of defilements applicable to oneself and others.)
To be continued…