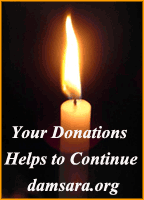 Chachakka Sutta was the focus of the Dhamma sermons at the 98th residential meditation retreat conducted at Mitirigala Nissaranavanaya Monastery by Most Ven. U. Dhammajiva Maha Thero. It was the second time this invaluable Sutta was taken up by the Maha Thero with the course of a few months.
Such a value was given to this Sutta even during ancient times due to its remarkable ability to uplift the listeners and practitioners to the higher Ariya states. The following from our Sri Lankan Commentaries (අටුවාව) set a good explanation regarding the value of this Sutta.
Please click here to reach the web page of the Sutta Discourse.