Pubbeva Sambodha Sutta at Nissaranavanaya Monastery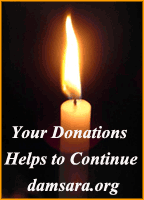 Pubbeva Sambodha Sutta was the focus of Dhamma sermons during the 127th residential retreat at Nissaranavanaya Forest Monastery. This four days retreat was conducted by Ven. Panadure Chandaratana Thero during mid September 2016.
The name, Pubbeva Sambodha was given to the Sutta more recently at the Chatta Sanghayana held in Burma during 1956. The sutta is not given a name in the Buddha Jayanthi Tripitaka and it is the first Sutta of Sambodhi Vagga of Tika Nipatha, Anguttara Nikaya. 
Please click the following link from Thripitakaya.org to read the text of the sutta in Sinhala;
If you wish to read a description of the Sutta in English, please download the following PDF from Dhammafarer.org. Please refer to the 3rd page of the PDF
14.6-Assada-Sambodha-S-a3.101-piya
How to Listen and Download the audio files
To listen directly: Please left click on the link to listen directly. Once the link is clicked, you will be directed to a separate page containing the talk. Usually the file starts to play in that window. If it doesn't you could highlight the browser window and click 'reload this page'. It will start to play.
To download: You could download the file by right clicking on the link and then selecting "save as" from the drop down menu.