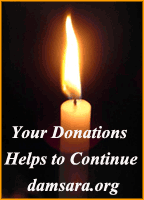 We are pleased to provide the recordings of Dhamma sessions conducted by Most Ven. U. Dhammajiva Maha Thero at Amitirigala. One day (daytime) meditation retreats were conducted by the Maha Thero from 2010 during certain months of the year at this serene and rural Retreat Center located close to Mitirigala. Kindly note that some of the audio files are incomplete due to incomplete recordings. Some of the talks and discussions may be lost due to not recording. Also kindly note that the audio quality of some of the recordings (# 25) are poor due to extensive cleaning of heavy sound of rain.
The quality of the contents of talks and some of the Q&A sessions are highly valuable to the practitioners of the Path. We will continue to upload more recent talks from Amitirigala in the near future after audio editing.
The next day retreat at Amitirigala will be held on 22 March 2015.
Please click the following links to contact the Organizer and to get directions to the center:
To listen directly:  Please left click on the link to listen directly. Once the link is clicked, you will be directed to a separate page containing the talk. Usually the file starts to play in that window. If it doesn't you could highlight the browser window and click 'reload this page'. It will start to play. 

 To download: You could download the file by right clicking on the link and then selecting "save as" from the drop down menu.
Please click here to reach the other Dhamma series done by Most Ven U Dhammajiva Maha Thero.