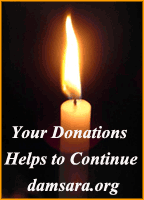 We are pleased to provide a series of Dhamma talks based on Girimananda Sutta. It is a famous Sutta of Lord Buddha. This lengthy discourse was conducted by Most Ven. U. Dhammajiva Maha Thero during a residential meditation retreat conducted in English at Mitirigala Nissaranavanaya Forest Monastery.
In this Sutta the Lord Buddha helps the Arahant Girimananda Thero to recover from a grave illness through reviewing 10 types of very useful reflections. The Buddha first teach that to Ven. Ananda and ask him to visit the sick monk and recite the reflections. The Arahant Girimananda Thero recovers from the grave illness after listening to those 10 reflections.
We have provided two links for the benefit of those who wish to read more details of the Sutta. The first is a link to the Sutta from accesstoinsight.org and the second is a PDF in English with a lot of information from dharmafarer.net:
You may listen to the Dhamma Talks and the Dhamma discussions provided below as follows;
To download: You could download the file by right clicking on the link and then selecting "save as" from the drop down menu.
To listen directly:  Please left click on the link to listen directly. Once the link is clicked, you will be directed to a separate page containing the talk. Usually the file starts to play in that window. If it doesn't, you could highlight the browser window and click 'reload this page'. It will start to play.
Please click here to reach other Dhamma talks in English by Most Ven. U. Dhammajiva Maha Thero